If you're looking for an opportunity to upgrade your skills and advance your career in technology, Udacity scholarships can be a game-changer. The Udacity Scholarship 2023 is an incredible opportunity for students around the world to access high-quality technical education, regardless of their background or financial situation.
In this article, we'll cover everything you need to know about the Udacity Scholarship 2023, from the application process to the selection criteria, program benefits, and more.
What is Udacity Scholarship 2023?
Udacity Scholarship 2023 is a program designed to provide free technical education to individuals who aspire to build their careers in technology. The scholarship is a joint initiative of Udacity and its industry partners who are committed to creating a diverse and inclusive workforce.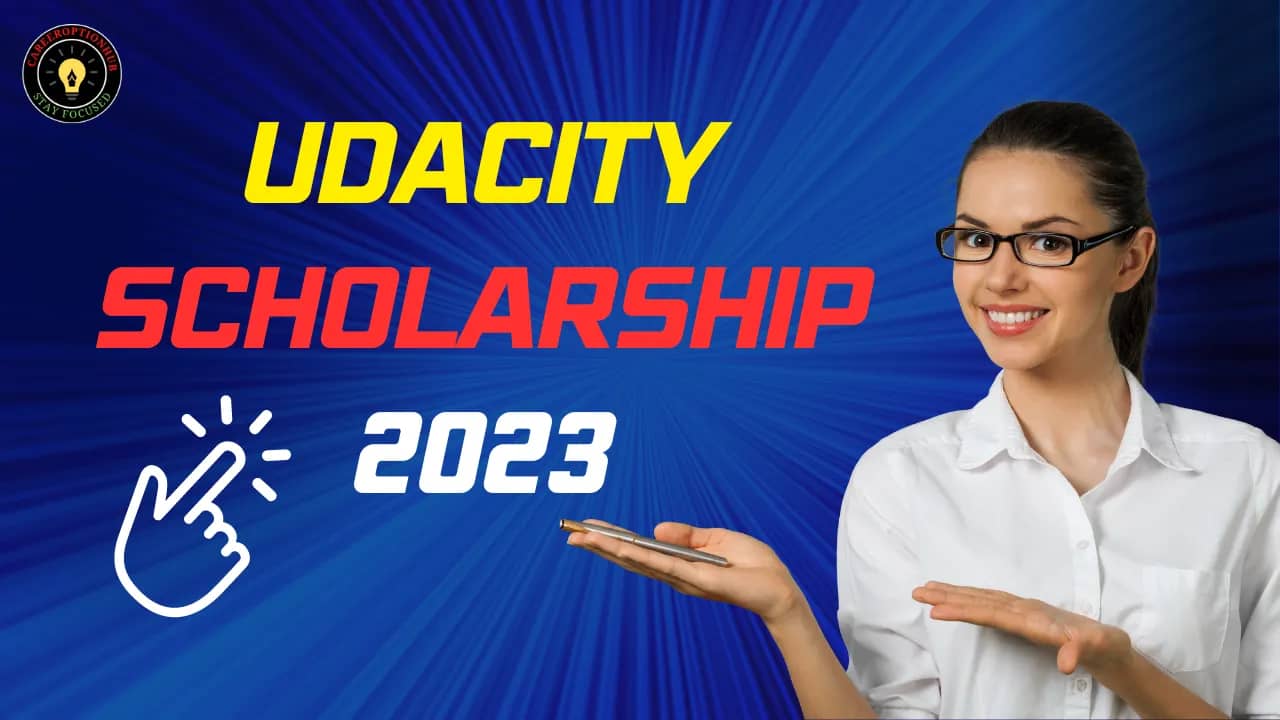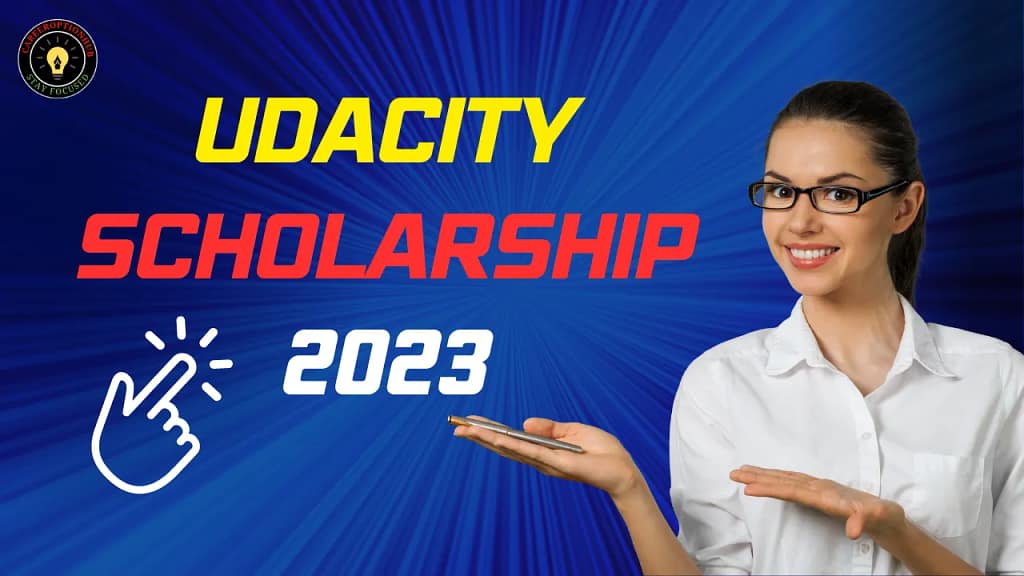 The scholarship programs are available in various fields, including data science, artificial intelligence, cloud computing, programming, and more. Students can choose to pursue a nano degree program, which is a self-paced, online course designed to provide in-depth training in a specific tech field.
Who Can Apply for Udacity Scholarship 2023?
Udacity Scholarship 2023 is open to anyone who meets the following criteria:
Be at least 18 years old at the time of application
Have a high school diploma or equivalent
Be proficient in English
Meet any additional eligibility criteria for the specific scholarship program
There are no specific requirements for previous technical knowledge or experience, making the scholarship accessible to a wide range of learners.
Application Process for Udacity Scholarship 2023
The application process for Scholarship is very simple and can be completed online. The following are the steps to apply for the scholarship:
Visit the Udacity website and select the scholarship program you wish to apply for.
Create an account or log in to your existing Udacity account.
Complete the application form, including your personal details, educational background, and career goals.
Submit your application before the deadline.
How Does the Udacity Scholarship Work?
The Scholarship is open to individuals who meet certain eligibility requirements:-
Once accepted into the program, scholarship recipients gain access to Udacity's online learning platform, which includes video lectures, quizzes, projects, and other resources. They can also participate in online forums and receive support from a community of fellow students and mentors.
Throughout the program, scholarship recipients are expected to complete a series of assignments and projects that demonstrate their understanding of the course material. Successful completion of the program can lead to valuable industry-recognized credentials and job opportunities in the tech industry.
Selection Criteria for Udacity Scholarship 2023
The selection criteria for Udacity Scholarship 2023 may vary depending on the scholarship program. However, the following are the general criteria that are considered during the selection process:
Academic and professional background
Demonstrated interest in the field of study
Motivation and commitment to completing the program
Diversity and inclusivity of the applicant pool
Benefits of Udacity Scholarship 2023
The Udacity Scholarship 2023 offers a range of benefits to its recipients, including:
Access to high-quality technical education
Opportunity to learn from industry experts and leaders
Hands-on projects and assignments to develop practical skills
Networking opportunities with peers and mentors
Career development support and guidance
Possibility of future job opportunities with industry partners.
Scholarship recipients can learn at their own pace and on their own schedule, making it easier to balance work, school, and other commitments.
The scholarship covers the cost of the nanodegree program, which can be a significant financial barrier for many individuals.
Check Other Scholarship Program
What to Expect from Udacity Scholarship 2023 Programs?
The Udacity Scholarship 2023 programs are designed to provide learners with a comprehensive learning experience that combines theoretical knowledge and practical skills. The programs are delivered through a combination of online courses, projects, and mentorship, and they are designed to be self-paced, flexible, and accessible from anywhere in the world.
The specific content and format of each program may vary depending on the scholarship, but all programs are designed to equip learners with the technical skills, knowledge, and confidence to pursue their career goals in technology.
How to Make the Most of Udacity Scholarship 2023?
To make the most of Udacity Scholarship 2023, it's essential to approach the program with a growth mindset and a willingness to learn and experiment. Here are some tips on how to get the most out of your scholarship experience:
Set clear goals: Before starting the program, set clear and specific goals that align with your career aspirations.
Stay motivated: It's important to stay motivated and committed throughout the program, even when faced with challenges or setbacks.
Engage with the community: The Udacity scholarship community is a valuable resource for networking, mentorship, and support. Engage with your peers and mentors and take advantage of the opportunities to learn from their experiences.
Practice, practice, practice: To develop practical skills, it's important to practice regularly and apply your knowledge to real-world projects and problems.
Seek feedback: Feedback is critical to improving your skills and performance. Seek feedback from your peers, mentors, and instructors, and use it to continuously improve.
Conclusion
The Udacity Scholarship is an excellent opportunity for individuals looking to advance their careers in the tech industry. With its flexible, self-paced format and in-demand curriculum, the scholarship program can help individuals gain the skills and knowledge needed to excel in the tech industry.
If you're interested in applying for the Scholarship, be sure to visit the Udacity website to learn more about the application process and eligibility requirements. With hard work, dedication, and the support of the Udacity community, you can take the first step towards a successful tech career.
Frequently Asked Questions About Udacity Scholarship 2023
How do I apply for the Udacity Scholarship?
Interested individuals can apply for the scholarship through the Udacity website.
What types of courses are offered through the Udacity Scholarship?
The scholarship program covers a wide range of tech topics, including artificial intelligence, machine learning, data science, web development, and more.
Is the Udacity Scholarship open to international students?
Yes, the scholarship is open to individuals from all over the world who meet the eligibility requirements.
What happens if I don't complete the program?
Scholarship recipients are expected to complete the program within a certain timeframe, typically around 6-12 months.
Can I still work while pursuing the Udacity Scholarship?
Yes, scholarship recipients can learn at their own pace and on their own schedule, making it easier to balance work and other commitments.
How will I receive the scholarship if I am selected?
If you are selected for the scholarship, you will receive instructions on how to access the program materials and resources.