How do you think you would have felt if you were stuck in a single place forever?
Bored, right?
Every one of us would have felt the same way. So, what do you do when you are bored of a place? You travel. Travel until you are satisfied that you have found something new. In this article will share the Top 10 Advantages and disadvantages of tourism in detail.
One's destination is never a place, but a new way of seeing things. You'll never know what's outside the house unless you open the door to see what's outside.
Every place has its own beauty and culture to preserve. Even though there are no humans in some places for doing it, still nature is doing everything it can to protect something that belongs to everyone.
And this is why some people go to different places to search for that beauty which they cannot enjoy by sitting at home. In the year 2018, there were 1.4 million international arrivals across the world which is 56 times the number of tourist arrivals in 1950. Now, the question arises what exactly is tourism?
Tourism described in simple words is travelling for fun and those who enjoy this fun are known as Tourists. The place where tourists stay are called Resorts and where people go for tourism is further marked as Destinations.
Tourism advantages and disadvantages 2023
Now, why People go travelling may differ according to the individual. Some may travel to learn about the culture, and history of a place or to learn about their ancestors.
While some of them may travel to do things that they were not able to do while sitting at their home like skiing, surfing, mountaineering, etc. Some people also travel to visit their friends or family while some of them might be doing the opposite of it.
Some people also travel to have a change of place people living in hot conditions go to mountains or cold places whereas people living in cold conditions may travel to enjoy the warmth of the sun. But, what's common in all of them is that they are all moving for a change.
Importance of Tourism in India 2023
India is a developing country and anything and everything that boosts our economy is promoted. Every money-making industry attracts the eyes of businessmen, entrepreneurs, and also the government.
Tourism is one such industry that has gained much popularity in India over the decades. It has evolved to be an industry that helps our economy in various ways like generating employment for people and generating revenue for the government.
India is also known to be a country of cultures and therefore its beauty is something that attracts people from all over the world. Every year many tourists from different parts of the globe visit our country and various parts of it.
Also Check:-
They like to explore the traditions and values of different cultures of India which is why our tourism industry has boomed and has successfully managed to become an important part of our GDP.
Going by the statistics, the World Travel and Tourism Council calculated that tourism generated ₹16.91 lakh crore or 9.2% of India's GDP in 2018 and supported 42.673 million jobs, 8.1% of its total employment.
This sector is also predicted to grow at an annual rate of 6.9% to 32.05 lakh crore by 2028, constituting 9.9% of India's GDP.
Tourism makes India popular and also helps in our country's globalization. Many other industries are also allured by India's rich culture and human resources, therefore, end up investing in our country.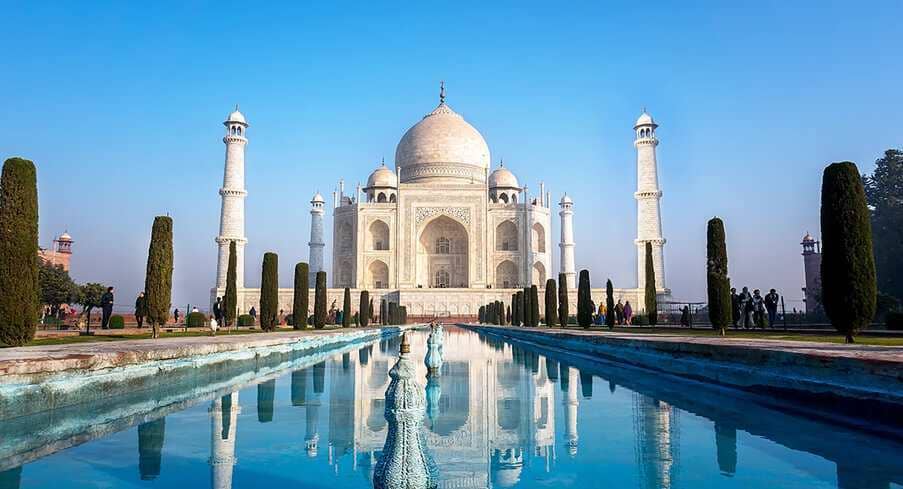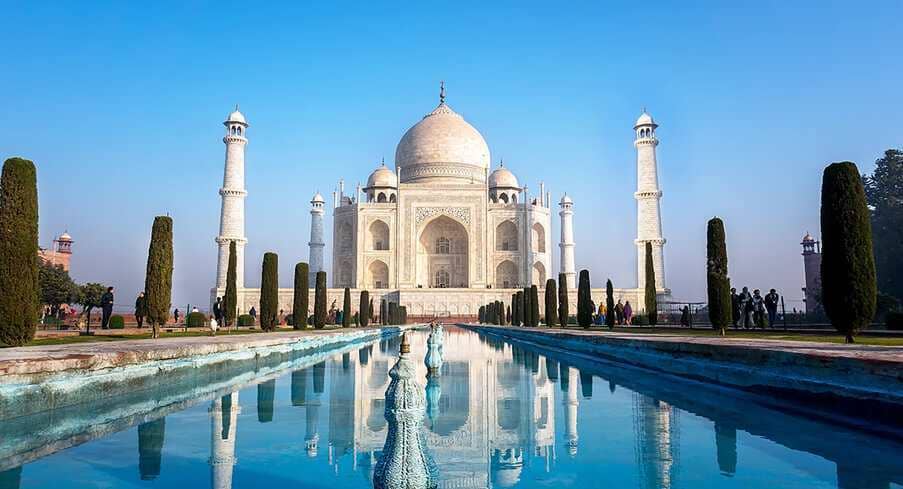 Many startups in India have been started considering the need of the hospitality industry due to increasing tourism, like OYO, Make My Trip, ClearTrip, Yatra, GoIbibo, etc. These startups take care of the various tourists coming to India by making it easier for them to find hospitable environments and places to visit.
Many states like Rajasthan, Uttar Pradesh, Goa, etc depend largely on this sector for their income generation. Thus, any loss caused to this industry can hamper the growth of our economy in multiple ways. The government of India also feels that there is a great scope and need to develop tourist circuits on specific themes to attract tourists having a special interest in visiting such places.
In due recognition of this the Government of India, Ministry of Tourism launched the Swadesh Darshan Scheme for the integrated development of theme-based tourist circuits in the country in 2014-2015. According to the plan many themes like Buddhist, Coastal, Desert, Eco, Heritage, Himalayan, etc were created to help tourists sort out the places to visit based on their interests.
Apart from the national interest, tourism also caters to the interest of the common man. Every year, the number of people associated with this industry rises, and more people are employed.
If not for tourism, we would have long lost our cultural and historical heritage. Our old buildings and monuments would have gotten older and lost their significance. But because of major tourist attractions to such places, the government has been keen on maintaining and renovating them.
The tourist attraction towards places encourages the government to make available all the basic amenities so that outsiders do not face any issues. This has caused an enormous amount of development in many areas that would be otherwise considered unimportant.
The Taj Mahal for example is one such site that gives India its identity as a tourist place. Tourism helps promote our culture not just outside India but also in our own country where the youth seem to have forgotten their own traditions.
We have an age-old belief of "ATITHI DEVO BHAVA ", which means that a guest is like a God and we must do everything possible to serve them. Thus, India gets known as a very hospitable country worldwide.
Tourism also benefits our nation in terms of its cultural communication. We get to know various other cultures of the world and in return, they know ours.
Tourism has a great role in imaging India as a beautiful country from the image of a country of snake-charmers, bringing different brands and businesses to invest in our country.
Many small traditional workers like craftsmen and artists get promoted and a livelihood. These may not have survived otherwise in a nation that is running madly towards westernization.
Why are we discussing tourism if it is such a good thing for our country? Because like everything, it too has a flip side.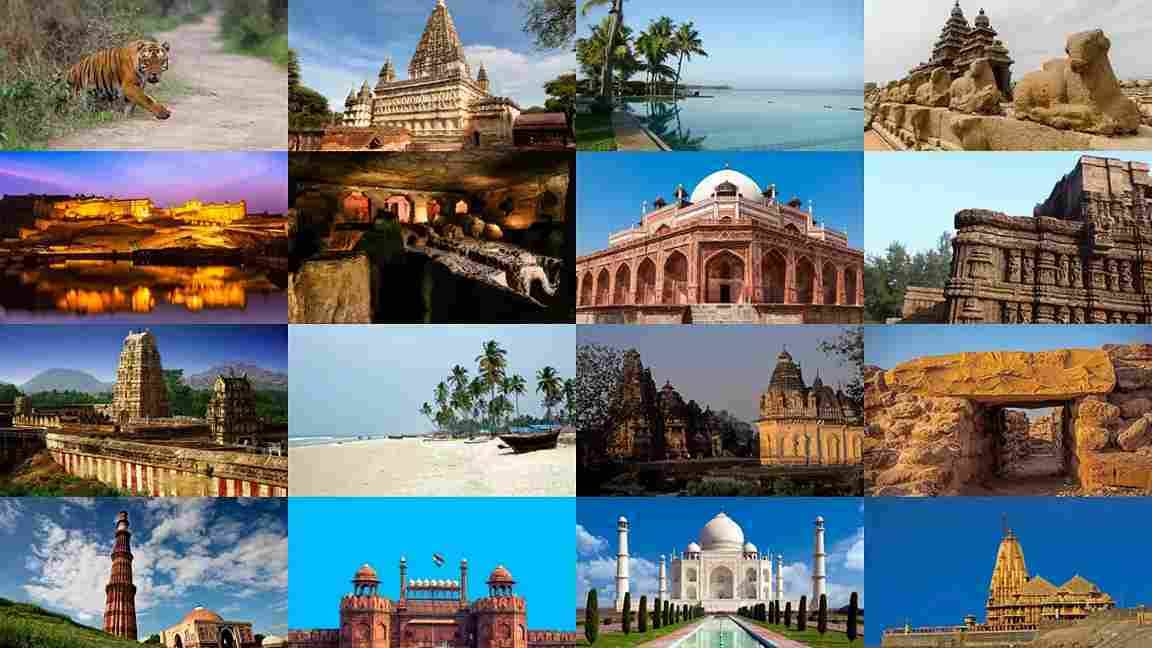 The biggest loss of tourism happens to be an irony, Tourists visit places to enjoy their authenticity and uniqueness but with the growth of tourism, the main focus shifts to accommodating the tourists and providing them with facilities. This does not sound so bad, but it takes away the authenticity of a place, its calmness, its culture, and its peace.
The huge influx of tourists causes environmental degradation by causing pollution, deforestation, and crowding of places. The very essence of a place is lost when there is a crowding of people, the original calmness dies.
The local rituals and traditions have now become a show business that is just meant to attract an audience and money. The original nature of it is now scarcely found.
Check Other Article
Since this is not a stable business and the number of tourists visiting a place is seasonal, it can not be relied upon to be a secure source of income. Thus many people keep losing their jobs as the tourist season ends, finding nowhere to go.
Everyone wants to visit a place that is clean, however, not everyone is responsible enough to maintain cleanliness. Once the season ends, a tourist place is littered and highly polluted which impacts not only the environment but also the population around it.
In order to provide resources for tourists, the local people are often sidelined and denied attention. Also, due to industrialization, the prices of goods are too high for a tourist place-making lives miserable for the common people residing there.
A tourist place finds it hard to accommodate industries other than the hospitality industry. They find it hard to thrive in such environments and ultimately have to give up. It makes lives too hard for them.
But all these aspects are the two sides of a coin. Nothing in the world is perfect and therefore there is always a price that one has to pay in return for something good. Unfortunately, there is not much that is being done to reduce this adverse aspect of tourism.
We as a nation fail to realize that we are so blindfolded by the good that this industry does that we totally neglect the side which hampers the values of our country in one way or the other. Also, in the covid times, we came across states facing huge losses due to the collapse of the tourism industry. So, now we know how important this industry is for the economy of our nation.
As a developing country, it is important that we do not exhaust the very essence of our nation in the rat race to be called a developed nation. A balance has to be established that takes care of the needs of all without actually hurting any section of society.
Keeping in mind the advantages of tourism, it goes without saying that it won't be fruitful to take any drastic step against it. Instead, we need to minimize the cons and work towards the growth of this sector.
We should always keep in mind that India is famous for its unique culture and preserving it is crucial for tourism, Why will one choose to visit India if we make it the same as their native country?
Advantages of tourism in India 2023
WEALTH
Tourism provides a huge sum of income to the country investing in it. It boosts the level of income to multiple folds. With every year passing by, tourism always increases the GDP of the country minimally by at least 1% which can be equal to millions of dollars in terms of money.
JOB CREATION
With tourism comes a flood of income and jobs. Tourism is generating many different jobs within a country which is a good thing, both for the country and for its people. Hotels, Restaurants all see a rise in their business from tourism.
DEVELOPMENT
With wealth comes development. If utilized that wealth is properly, a lot of things can be done to improve the infrastructure and provide people with better conditions with better hospitals, roads, highways, etc. This growth in tourism is important for the well-being of the nation.
PRESERVATION
An increase in tourism may lead people to preserve their culture and traditions more as that is the reason for their source of income. That is the reason why countries put money into protecting and preserving wildlife, historic monuments, and structures within both rural and urban surroundings.
With the good comes, the evil which means with advantages comes disadvantages. A large number of people visiting the same spot may diminish its beauty of it with time. While some people come to enjoy nature, some of them are also there to destroy the destination.
What may be important to us may not be important to them. The safety and preservation of the place may not be of that much importance to them.
Where there is money, there are numerous illegal ways to earn them. A large number of people visiting us may also mean the development of illegal economic activities.
It is a bitter truth that the prices of things in tourist destination places are way too high. When there are many visitors to a tourist destination, it also leads to negative consequences.
The overcrowded visitors carelessly leave garbage and pollute the attractive sites, causing the environmental issue desperately.
This can be seen in many historical sites that are deliberately damaged by tourists, throwing litter around the sites, or drawing graffiti on the wall.
Moreover, local people living isolated and practicing their own customs would be changed by mass tourism because indigenous people will learn and adapt to new cultures rather than keep remaining their culture.
A plain piece of bread with butter can be 100 rupees. They are all searching for new ways to earn money from tourists. And lastly, the local people of the tourist spots experience disturbances in their private life. They do not feel a sense of security around them and thus it comes under an invasion of privacy.
Conclusion
Each and everything that exists has a good and bad side to it which draws us to the conclusion nothing is flawless. Tourism may be disadvantageous to us in some ways but as a whole, it is something that is of great benefit to us.
What I believe is that everyone in their life once is bold enough to travel to the place they want to. And by doing so even though we are losing our money and time, what matters is that we return with a completely different mindset like every place is teaching us something new.
We suddenly realize that the problems which we thought were the biggest, we're not even worth a bit of our concern.
Thus, Travel is an investment that you make in yourself, that is, with every experience you become wealthier whereas tourism is a small chunk of that investment which you collect from everywhere. It makes you realize that no matter how much you learn there's always more to it.
And thus in the end you realize to live your life by a compass and not a clock.
Taking into consideration of advantages and disadvantages of tourism we can minimize the negative impact of tourism by creating a mutual balance between tourists and the government and encouraging virtual tourism can reduce the adverse effect of tourism on the environment to some extent.
What are the advantages of tourism?
Tourism can bring many economic benefits, such as job creation and increased revenue from tourism-related activities. It can also help to preserve cultural and natural heritage sites, and promote cross-cultural understanding and appreciation.
What are the disadvantages of tourism?
Tourism can lead to environmental degradation, overcrowding, and increased pollution. It can also cause cultural erosion and lead to the exploitation of local communities.
How does tourism affect the economy?
Tourism can have a positive impact on the economy by creating jobs, generating revenue, and attracting investment. However, it can also lead to economic dependency on tourism and create a volatile economy that is susceptible to fluctuations in tourist demand.
How does tourism affect the environment?
Tourism can have a significant impact on the environment by contributing to climate change, causing pollution, and leading to the destruction of natural habitats. It can also put pressure on scarce resources such as water and energy.