HERE IS  ANOTHER SCHOLARSHIP PROGRAM  ANNOUNCED  BY BUDDY4STUDY INDIA FOUNDATION FOR THE STUDENT OF CLASS 10 TO 12.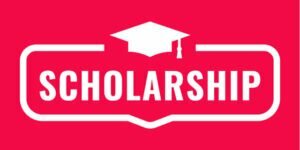 ABOUT FIHFC SCHOLARSHIP
FIHFC Scholarship is a CSR initiative of Fullerton India Home Finance Company Ltd. (FIHFCL) to financially support meritorious school students of Class 10 to 12 who face financial difficulties in pursuing their education. The scholarship aims to help underprivileged students from Gujarat (Ahmedabad and Surat), Rajasthan (Jaipur), Uttar Pradesh (Lucknow), and Uttarakhand (Dehradun).
FIHFCL is a wholly owned subsidiary of Fullerton India. With financial inclusion at the core of its vision, Fullerton India has been serving the under-banked and unbanked population with its financial services. As part of its Corporate Social Responsibility, the organisation has also been running several education programmes aimed at upgradation of skills among individuals and community empowerment.
Check Other Scholarship


Eligibility
The applicants must be currently studying in Class 10 to 12.
They must have scored more than 60% marks in the previous class.
The annual family income must not be more than INR 4,00,000 (4 lakh) from all sources.
Open only for the students from the following locations –

Gujarat – Ahmedabad, Surat
Rajasthan – Jaipur
Uttar Pradesh – Lucknow
Uttarakhand – Dehradun
Documents
Aadhaar card
Marksheet of previous qualifying examination (Class 9, 10, or 11)
Current academic year fee receipt/bonafide letter/ID card
Income proof
Bank document
Passport size photograph
Benefits
INR 10,000 (fixed, one-time)
Application Last Date
 LAST DATE  IS 30TH OF JUNE SO MAKE SURE TO APPLY IT BEFORE.
IF YOU HAVE ANY QUERY REGARDING THIS YOU CAN ASK ME IN THE COMMENT SECTION.